Ελληνικός Οργανισμός Εγκεφαλικών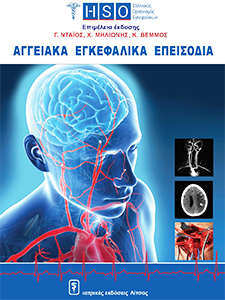 24/01/2019
The HSO Textbook of Stroke Medicine has been published (edited by Ntaios, Milionis & Vemmos)
Stroke is the major cause of disability in adults and one of the most important causes of death worldwide. It is associated with serious physical, mental, social, but also economic consequences not only to surviving patients but also to their families. In our country it is estimated that every year there are 30-35,000 new strokes while the total hospital admissions exceed 40,000 per year.
The main objective of the Hellenic Stroke Organization is to improve stroke care in Greece by providing medical education to healthcare professionals and the lay general public.
Providing continuously information about new developments in the field of prevention, diagnosis and treatment of stroke, HSO aims to promote stroke education and management and establish a common direction for all stroke professionals nationwide.